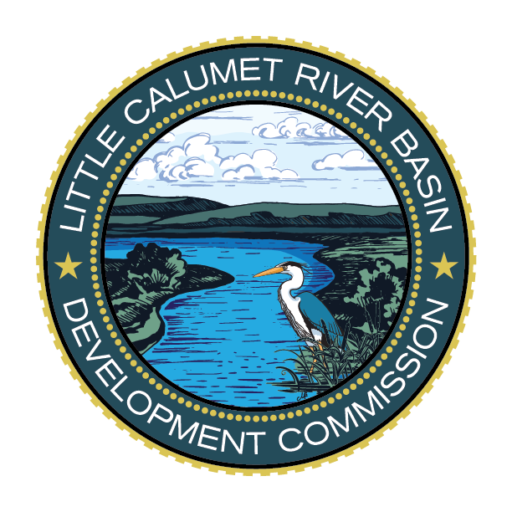 NEXT PUBLIC MEETING
MONDAY, Dec 11 6pm
Munster Town Hall   agenda

Zoom
Meeting ID: 891 4656 8932
Passcode: 786434
By phone:  312-626-6799
Public comment for public hearings
may be submitted at the meeting
via email

to

Dan Repay
[email protected]
or mail to…
Attn: Dan Repay
900 Ridge Road, Suite H
Munster, IN 46321
Little Calumet River Basin
Development Commission
900 Ridge Rd Suite H
Munster, IN 46321
Office Phone (219) 595-0599
Office Fax (219) 595-0686
Dan Repay  Executive Director
[email protected]
Jodi Lambert Office Manager
[email protected]
Hart DitchStabilization
Phase 3
2023 Hunting
Licenses Suspended
Due to several ongoing projects along the river, we feel it is in the best interest of safety not to allow hunting at this time. Please be advised if we find people out on our property hunting, we will pursue any and all legal remedies.
This policy is effective immediately and will be re-evaluated in Summer 2024. Any updates or changes will be posted here.
SUBCONTRACTOR & SUPPLIER
INTEREST FORM
Subcontractor Application
ENGINEERING
Subcontractor Application
ACQUISITION OF PROPERTY
Project Funding Application
CONSTRUCTION PROJECTS
UPDATE to Comprehensive Watershed Plan
Little Calumet River – Lake County Basin
Little Calumet River Watershed Study
The watersheds covered by this study consist of the West Branch Little Calumet River, Deep River, and Willow Creek. The Little Calumet River includes areas to the east in the City of Portage and west in the City of Hammond and the Town of Highland. This river segment is crossed by the continental divide. From this point, the river flows both east toward the Great Lakes and west toward the Mississippi River.
The Little Calumet River and its tributaries in this study flow through the borders of Hammond, Highland, Griffith, Gary, Hobart, Lake Station, and Portage in Indiana. Portions of this watershed are also located in unincorporated Lake and Porter Counties.